Translations!
MechaOtome
Me(Miki) and my friend Deejay started a manga scanlation group called MechaOtome! I'm the translater and he's the typesetter and redrawer. We've only just started but we plan to hopefully translate more of our favorite still currently untranslated manga so that more people can enjoy them. If you have spare money please consider buying the original releases of the manga we translate! If there are any questions you're welcome to shoot me an email at aquamiki@protonmail.com
Below are the works we've scanlated.
Manaka no Mori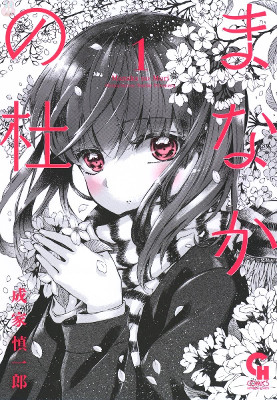 A manga written and illustrated by Nariie Shinichiro!
Manaka, a highschool girl burying herself in part-time jobs. One day at an old mountain shrine, she meets the physical form of a god of fire named Chikaomi. As they continue meeting each other at that shrine, Manaka gradually finds her previously monochrome daily life becoming filled with color. Set in the city of Sendai, Japan. Warm bonds spun together by meetings and departures. A romantic story about an awkward girl and a god who's lost his powers.
Current scanlation progress: chapter 01
You can read it online here!